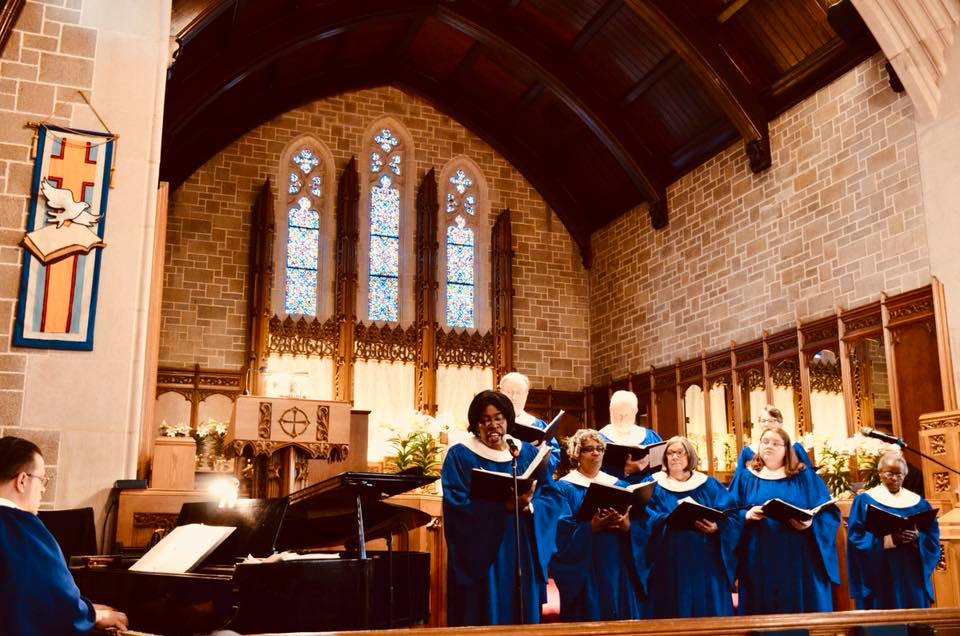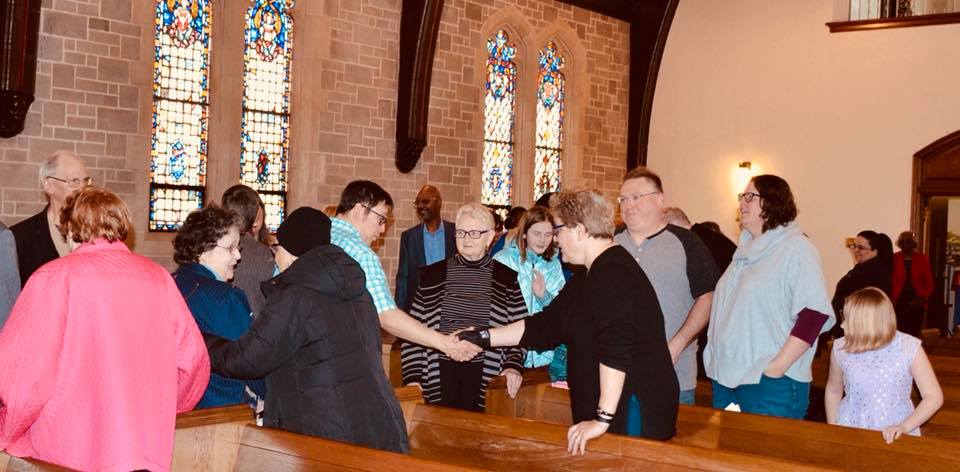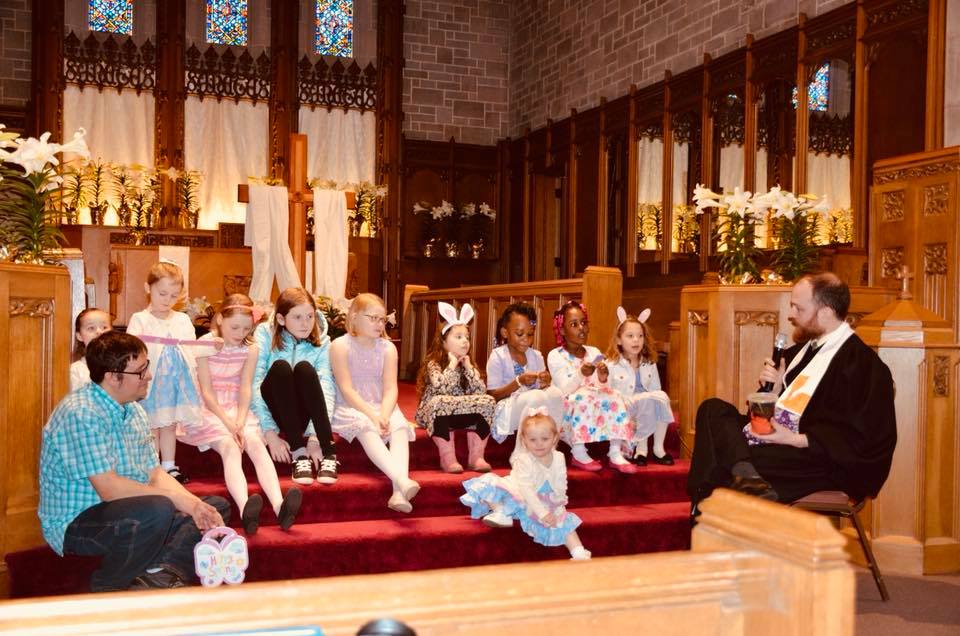 Sunday Morning Worship
We are committed to Christ, Diversity and Mission which we seek to embody in our worship each week.  Our worship has a mix of traditional Presbyterian Hymns and contemporary music spanning the musical genres of Jazz, Gospel, Classical, and Contemporary.  Our members come from a diversity of Christian Traditions, and we work to incorporate these traditions into the music and prayer life in our worship services.
Worship begins at 10:30am and regularly ends at 11:45am.
Nursery care is available during the worship service.  The nursery is located on this level in the educational wing, for infants and toddlers to age five.
Children are welcome to join their family for worship. Our Family Sunday School class for children between 4 and 12 years old now meets before worship at 9:30am.
Large print hymnals are available in the narthex.
Pastor Ben's Sermons are regularly available to download or listen to as a recording on the website. Click here for current sermons.
We are now live streaming our worship service through Facebook Live.  Like us on Facebook to join us in worship from home, or check back here on the website to watch a recent worship service.
World Communion Sunday