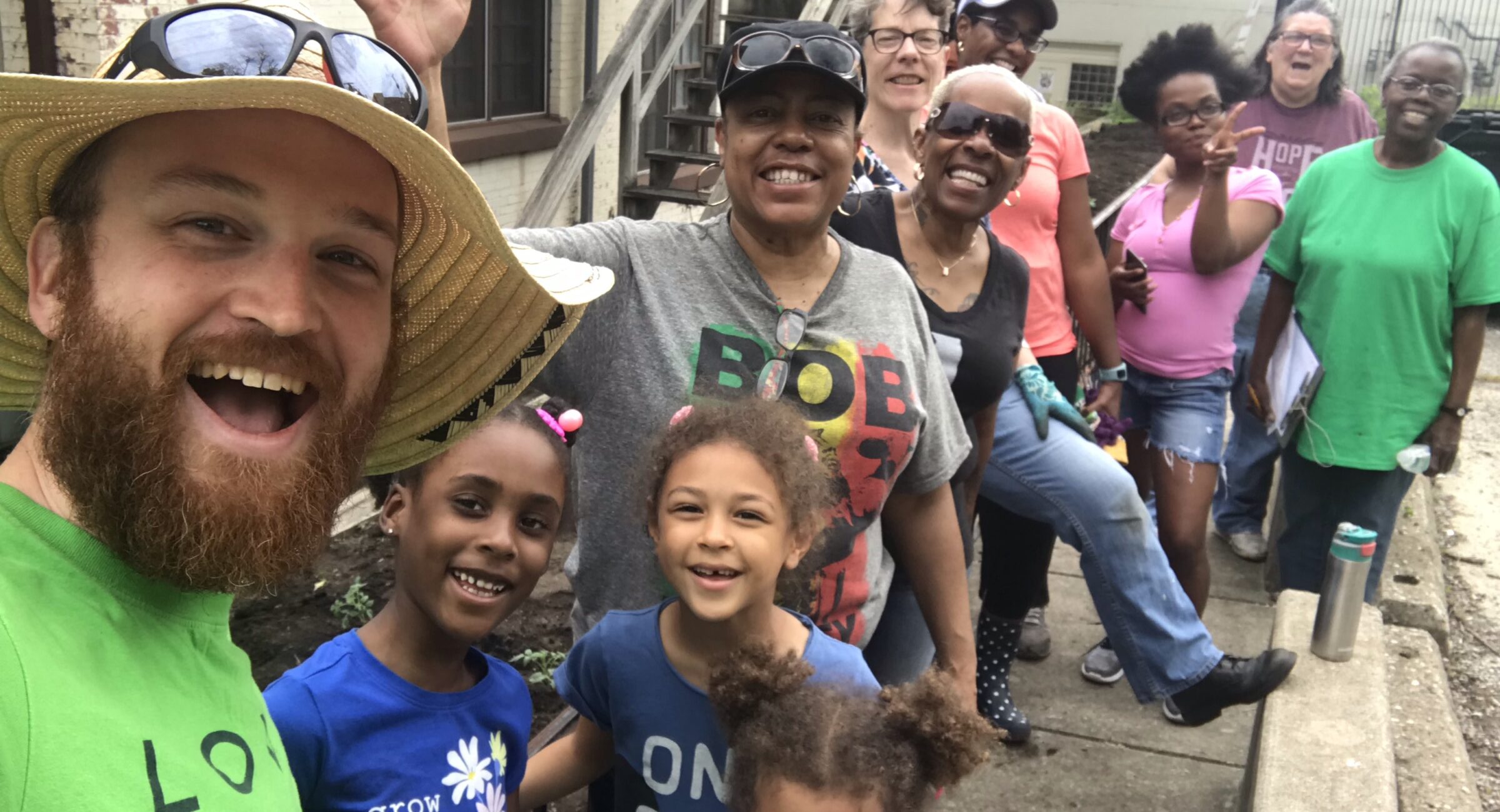 2023 Gardener's Exchange Extravaganza!
Our 2022 event was a great success!  So we are doing the exchange again and need your help!  Be one of the hundreds of neighbors who participate, share seeds, share plants, share tools, and share wisdom!  This event is for kids and adults, beginners and master gardeners alike! Growing your own food can nourish spirits, minds and bodies. We can garden to make nutritious food affordable and to connect with the earth. Our goal is growing resilience.
WORKSHOPS MAY INCLUDE:
--Basic garden set up, spacing, when to plant what, companion crops, containers
--Dealing with pests and weeds
--Taking a soil sample, how and why?
--Pollinators, native plants
--Worm composting
--Instruction in tool sharpening
COMMUNITY BUILDING ACTIVITIES:
--Create a common web of life
--Paint a mural together
--Create cards to send to friends
--Take or create a garden blessing item
Sponsors:
Morgan Park Presbyterian Church
Grace Seeds Ministry
Megan Robb Memorial Seed Library
2022 Partners:
19th Ward Alderman Matt O'shea
University of Illinois Extension
County Fair Grocery
Target
Beverly Free Box 
2023 Garden Team Events
Sign up online below or talk to Connie for upcoming events!
Spring Events:
Garden Team Orientation Meeting in person or Zoom. Sign up to receive call-in details.
Garden Prep Day
Garden Planting Day
Complete the registration form below to get more details.
This garden provides an opportunity to improve access to nutritious fresh produce in our community! This happens in several ways:
Learn how to garden.
Tend a garden plot at the church.
Grow a garden at home.
Water the church gardens.
Harvest produce for the food pantry. **We need lots of help with this!**
How does our Garden Work?
Register for a garden plot to grow your own fresh produce at the church (free).

Harvest extra produce for the food pantry in your church garden plot on Tuesdays and Fridays. You can take home your harvest any time.

Volunteer to help on planting day and other service days in the church garden.

Donate fresh produce from your home garden for the Maple Morgan Park Food Pantry. Bring produce on Tuesdays or Fridays.
**If you are interested in getting involved with us in any way this season, you can fill out the participant form below.**
Our church garden is a partner of Grace Seeds Ministry in Chicago.