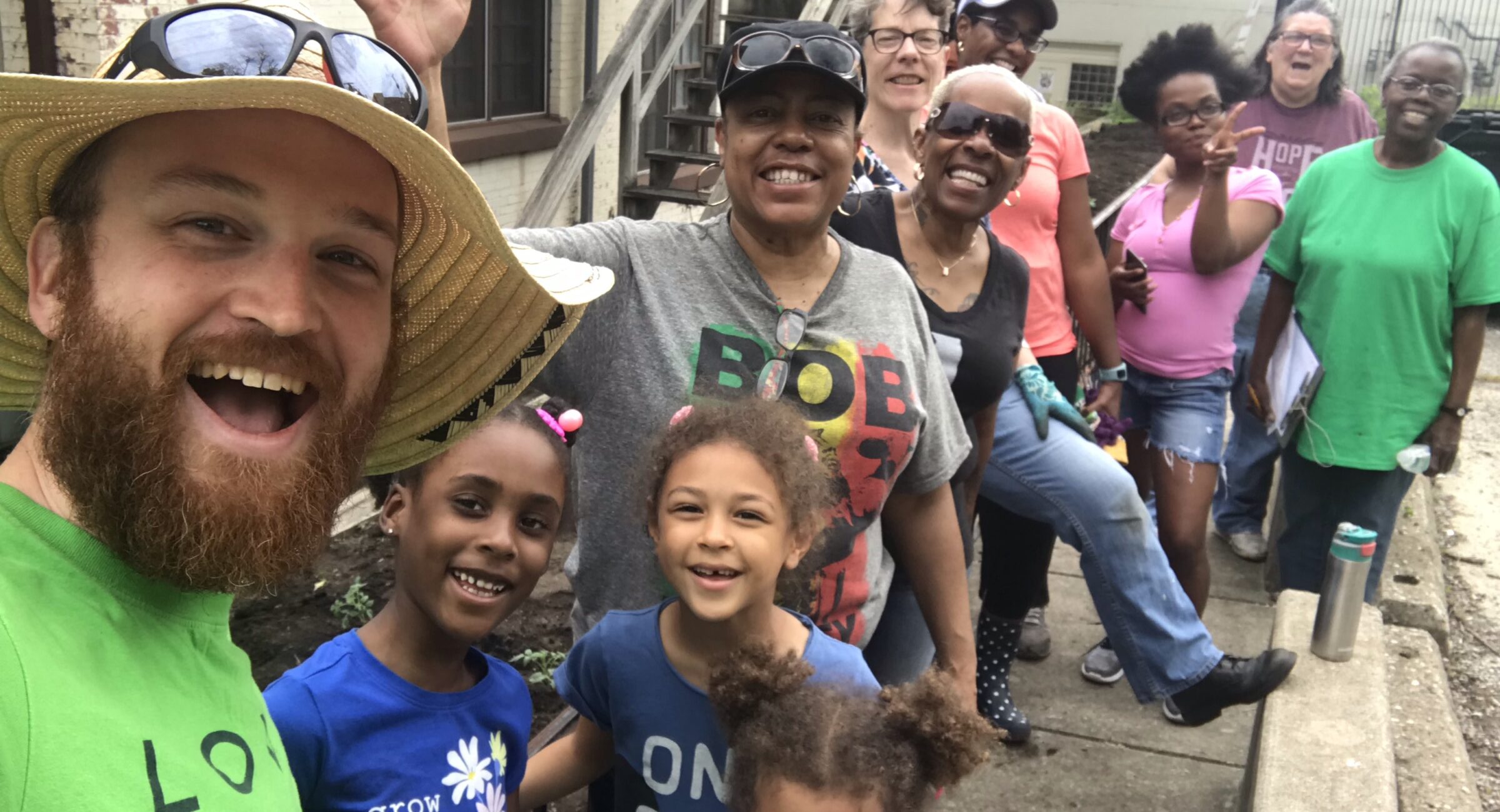 This garden provides an opportunity to improve access to nutritious fresh produce in our community! This happens in several ways:
Learn how to garden.
Tend a garden plot at the church.
Grow a garden at home.
Teach a gardening skill.
Water the church gardens.
Deliver produce to food pantry.
How does our Garden Work?
You can volunteer for planting day and other major service days in the garden.
You can volunteer as a gardener to grow fresh produce for the Maple Morgan Park Food Pantry.
You can register for a garden plot to grow your own fresh produce with our support.
All Garden Events will comply with best practices for social distancing either by scheduling individual time in the garden or staying at distance outdoors.
**If you are interested in getting involved with us in any way this season, you can fill out the participant form below.**
Our church garden is a partner of Grace Seeds Ministry in Chicago.  Add our events below to your calendar!
Garden Team Events
Add our events to your calendar:
Thursday April 30th, 6:30pm - Garden Team Orientation Meeting via Zoom. You can join the Zoom Meeting through the app. Register for the team below to receive call in details.
*Saturday, May 9th -

Garden

 Prep Day
*Saturday, May 23rd - Flower Sale Fundraiser
*Saturday, May 30th -

Garden

 Planting Day
Monday, June 8th, 7:00-8:00pm - Weekly Monday Night

Gardening

Devotional Group Begins as Zoom Call. Garden team will gather for spiritual grounding and technical coordination.
*These events will be coordinated in shifts to maintain proper social distancing.  Attend the Orientation Meeting and/or complete the registration form below to get more details.