This intergenerational class provides opportunities to explore faith through bible stories for children age 5 and up with room for parents and adults as well!
Learn More
Join us for worship this month to celebrate Black History in our world, in our city and in our congregation! Worship on February 24th will include a Black History Play and a celebration meal after worship!
See Schedule
You are invited  to a series of film screenings, pop-up book clubs and discussions in February and March that will culminate in a presentation by Fr. Greg Boyle, S.J. along with local Chicagoans working on anti-violence initiatives.
Learn More
We are Morgan Park Presbyterian Church
We are "committed to Christ, diversity and mission."
We try to live out this mission by maintaining a strong community with deep, personal relationships. We take care of each other and seek to connect with and support each other through all life's challenges.
We grow in our relationship with Christ through bible study, worship and meaningful sermons. Our scripturally based sermons ground us in our faith and inspire us to live as Christ lives.
We empower our own diversity by remaining committed to relationship with each member of our church community. We are a family that seeks to love as Christ loves. We became a racially integrated church decades ago, and we strive to become more inclusive and welcoming in our current context.
We are a missional church - using our spiritual, financial and social resources to embody the kingdom of God in our community. Our Garden Team does this by providing fresh food for the hungry. Our Music Ministry does this by organizing powerful community concerts. Our teachers do this by creating a safe space for children to learn about God and explore the world.
We hope that you will consider joining us in our journey of faith.
Peace,
Pastor Ben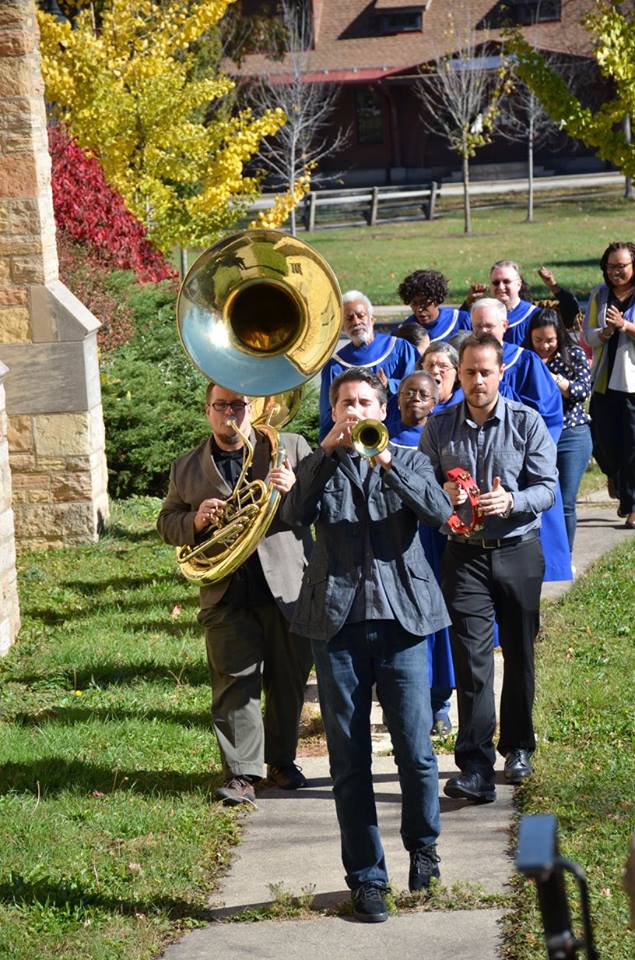 Come Visit!
You are welcome to join our 10:30am Sunday Worship Service at any time.
You can also join in worship through our live facebook video broadcast.