Sunday, July 17th, 2022
4:00pm-6:30pm
Morgan Park Presbyterian Church - South Courtyard
Featuring Michael Manson: All ages welcome! Free barbecue meal provided. Bring your own blanket or chair. Sun protection suggested.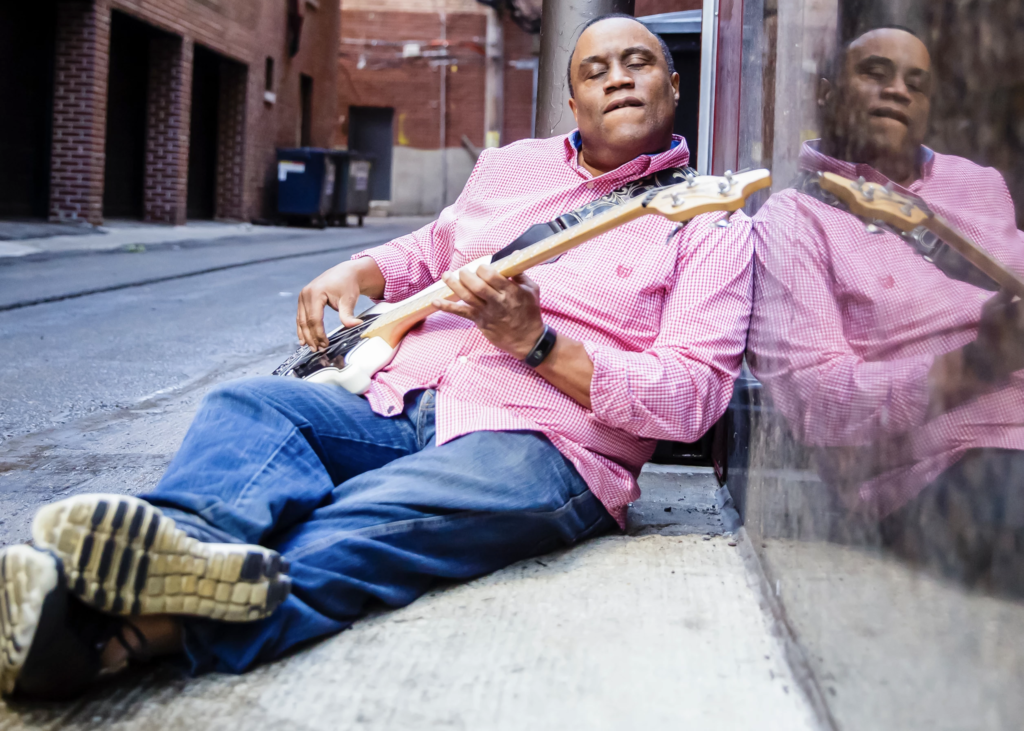 Live Music: Featuring Michael Manson
The Annual Jazz-N-Que summer concert and picnic is back to celebrate our neighbors helping neighbors through the pandemic! Make a donation to sponsor this event.
Michael Manson will headline this year's concert!  Michael Manson is world renowned Bassist that specializes in Gospel and Jazz Music. He is also an accomplished producer, composer, educator and Director with six albums being sold around the world.
Michael Manson is a talented, school educated, and experienced musician, and music educator. His training is inclusive of intensive work in the Classic, Jazz, Gospel and R&B genres of music. Also, inclusive of his Christian philosophy and training, giving is an crucial part of his lifestyle. In keeping with this, music as a gift is meant that is meant to serve. Therefore Michael feels that the gift, that was given to him, is to be given back to serve others and specifically his community.
Free Food
Morgan Park Presbyterian's Chef Carla will provide a delicious summer Barbecue! Throwing burgers and franks on the grill and preparing some of our favorite New Orleans inspired summer dishes to inspire your creativity and your taste buds!
Support
Your free will donations during this event will support The Musical Arts Institute and support our Community Outreach Ministries - Teen Cooking Class, Children's Choir, Garden Ministry and Toiletries Free Store.  Please contact the church to get involved in any of these special programs!
Details
We will gather on Sunday, July 17th from 4:00pm-6:30pm in the South Courtyard of Morgan Park Presbyterian Church. Free parking available.
Bring a chair or a blanket to join the picnic! Sun protection suggested.