Our building includes spaces for worship, concerts, dancing, sports, dining, cooking, children's programs, classes, small groups, gardening and more.  Check out our spaces below to see if we have the right space for you.  Pricing is based on a shared building expense calculation. Complete the building use inquiry form or call 773-779-3355 to let us know you have a space need.
Westminster Hall
This 3000 square foot fellowship hall, located below the sanctuary, can seat 200 in auditorium rows or 100 around dining tables.  The room comes complete with an industrial kitchen that can feed any crowd.  The space can also host dance groups and sporting events that do not involve equipment that could hit the lighting.  Not handicap accessible.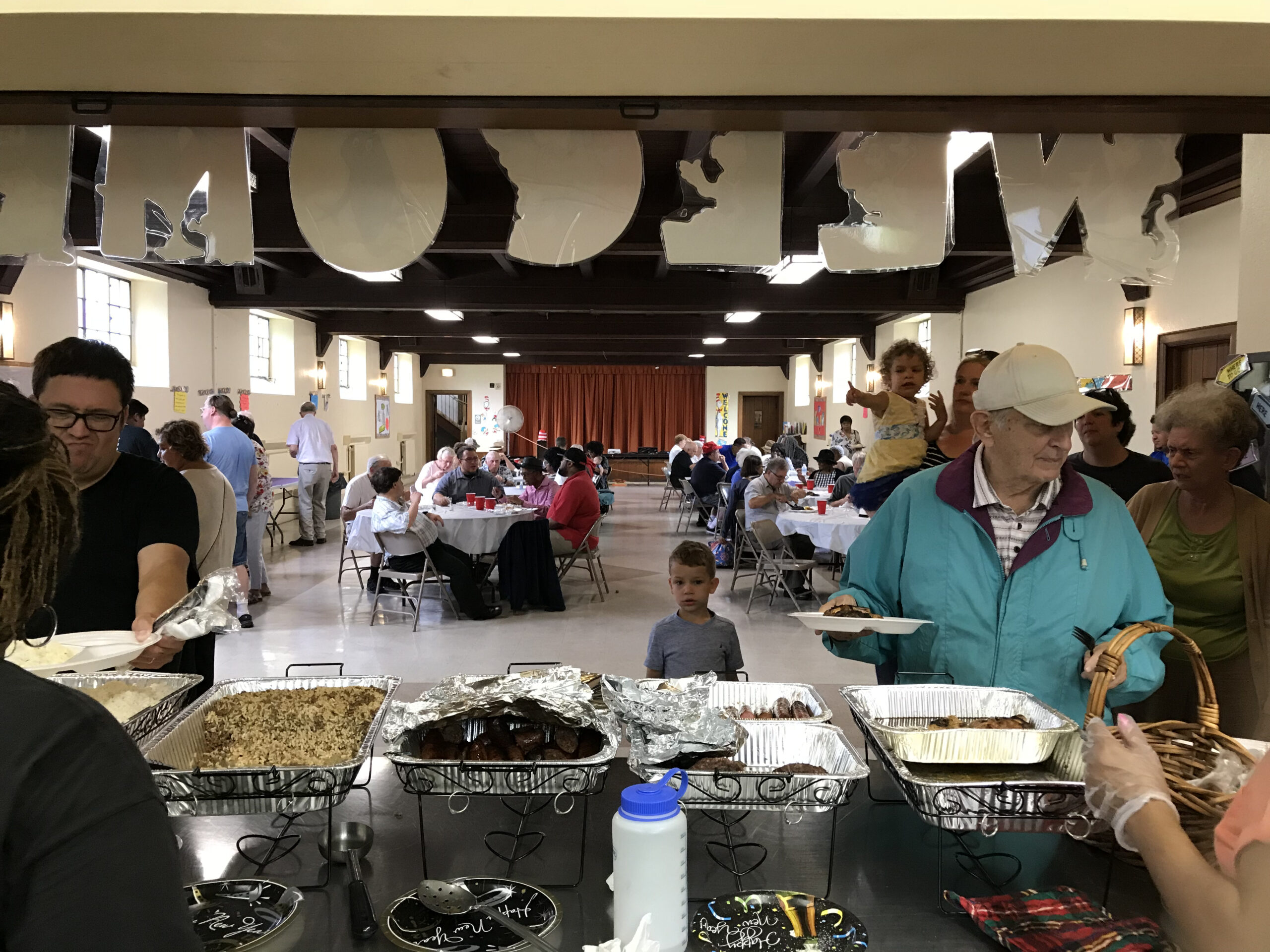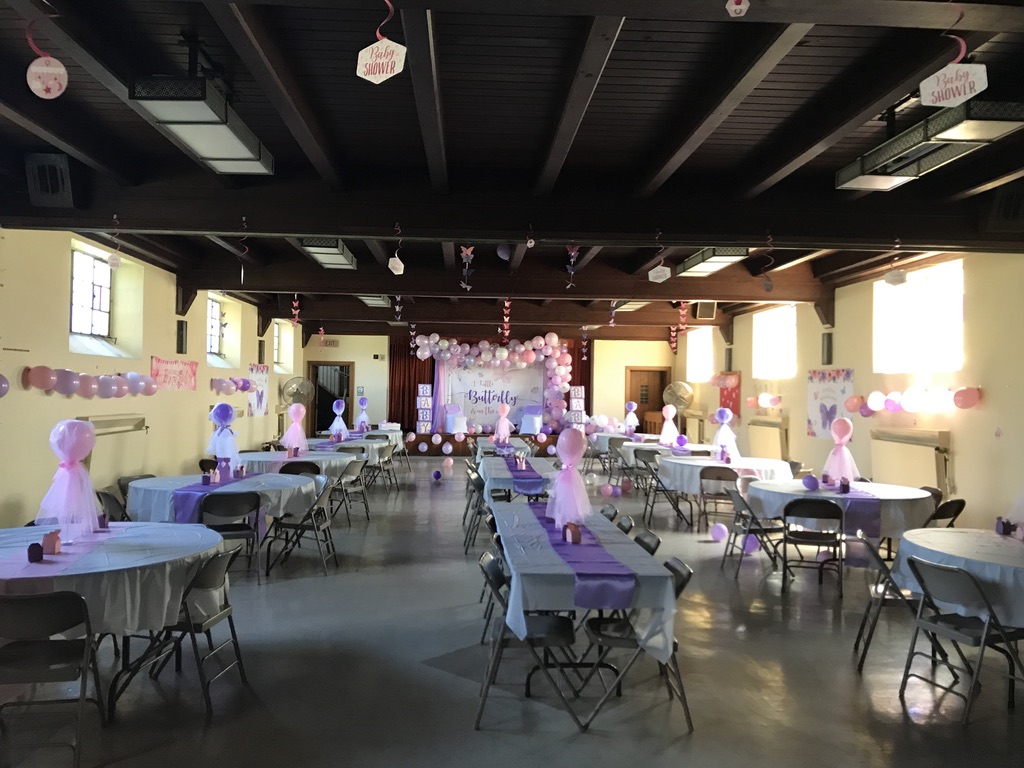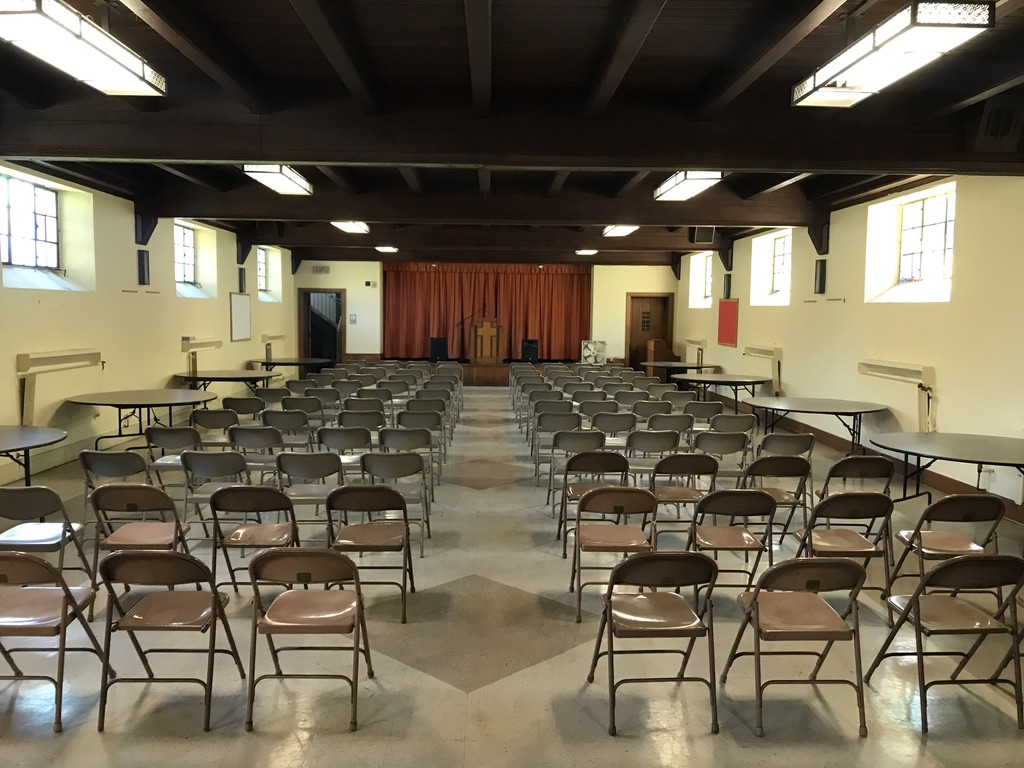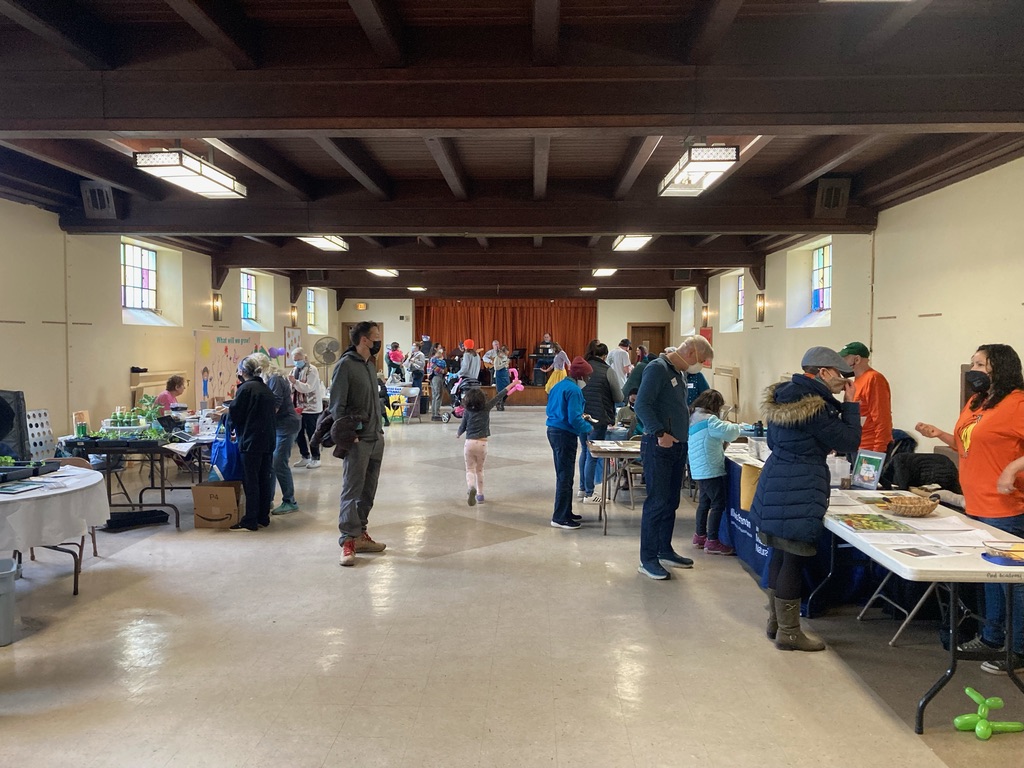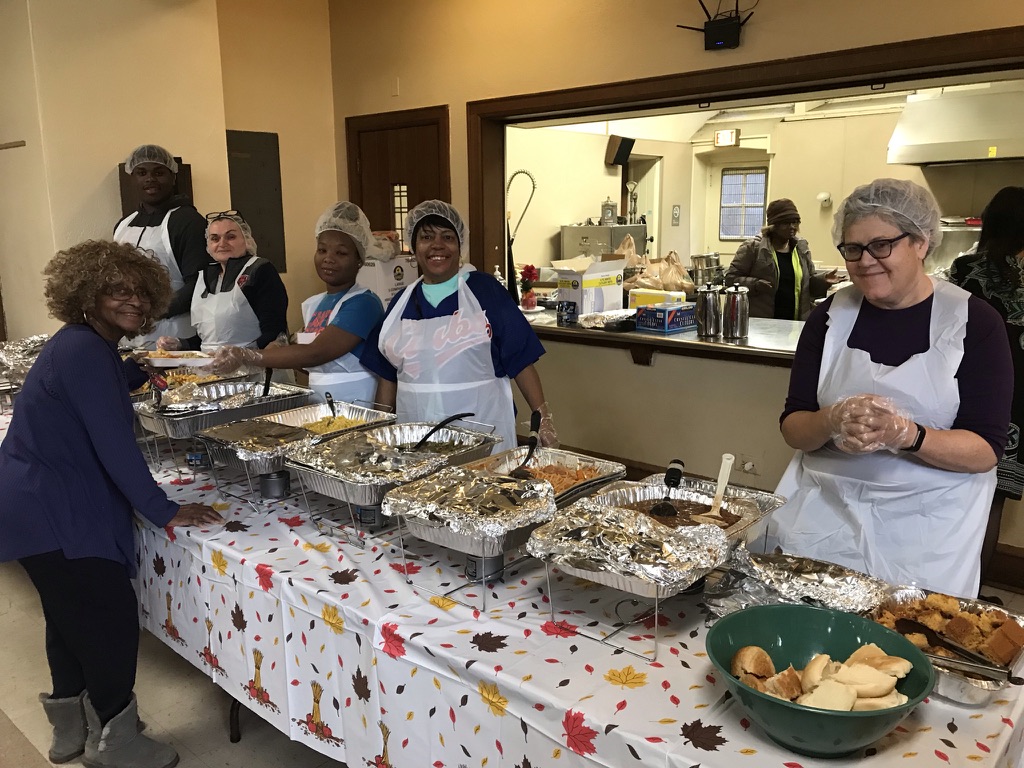 Fireside Room
This 800 square foot dining room can host any social occasion. Dining tables, cushioned chairs and couches can be arranged in any way for small group conversation or large group meetings.  A full kitchen including fridge, oven, stove top, dishwasher, sink and ample counter space is easily hidden away behind folding doors when not in use.  The room opens up onto a stone patio and courtyard that can triple your space for an indoor/outdoor event.  Air conditioning unit installed.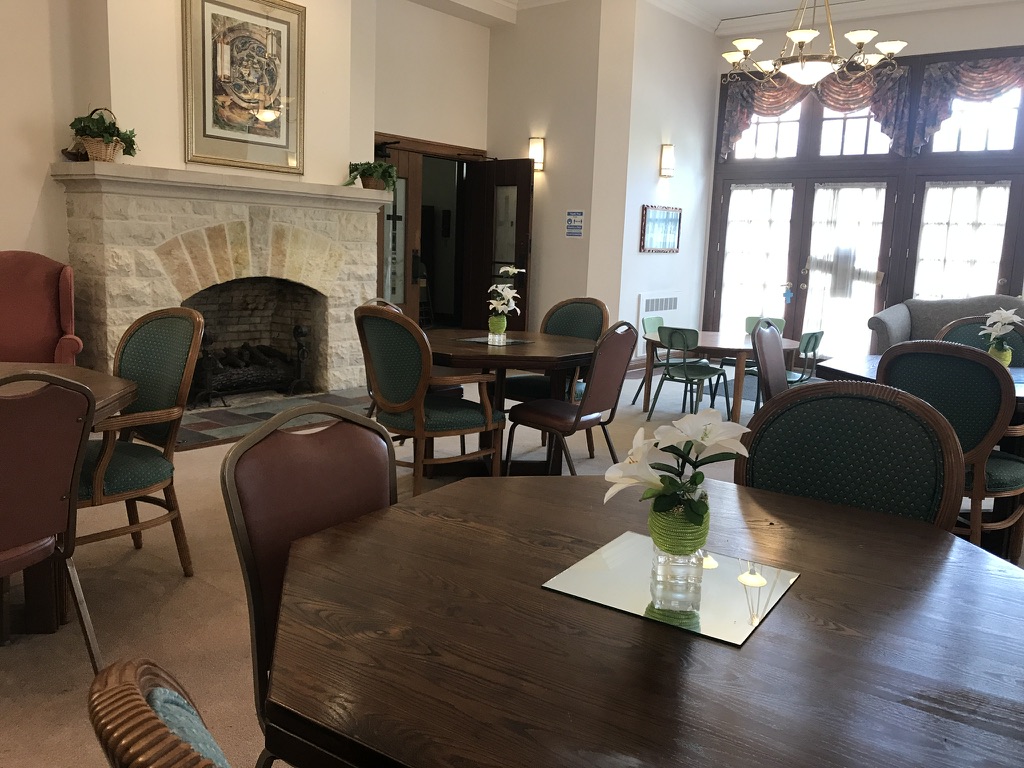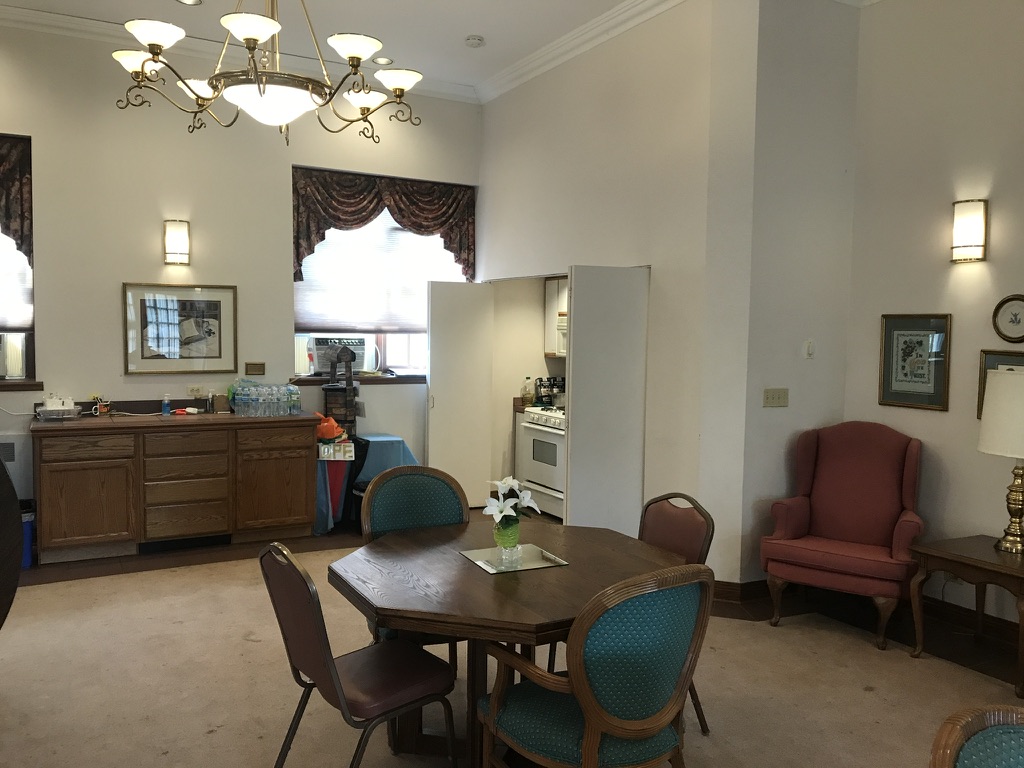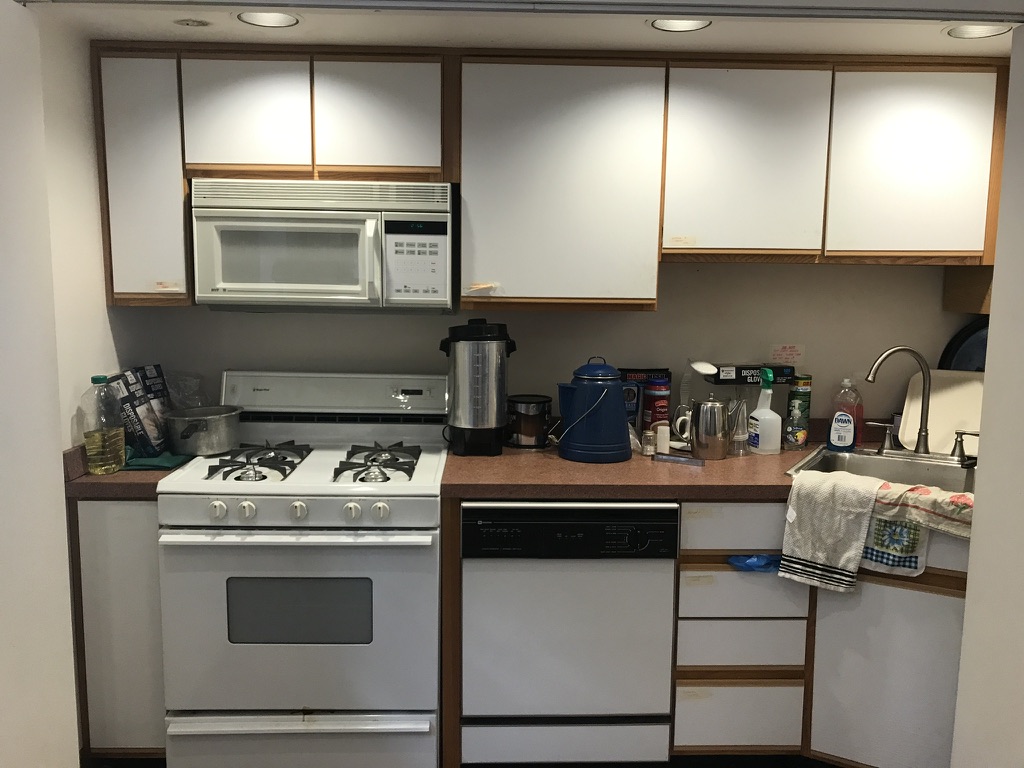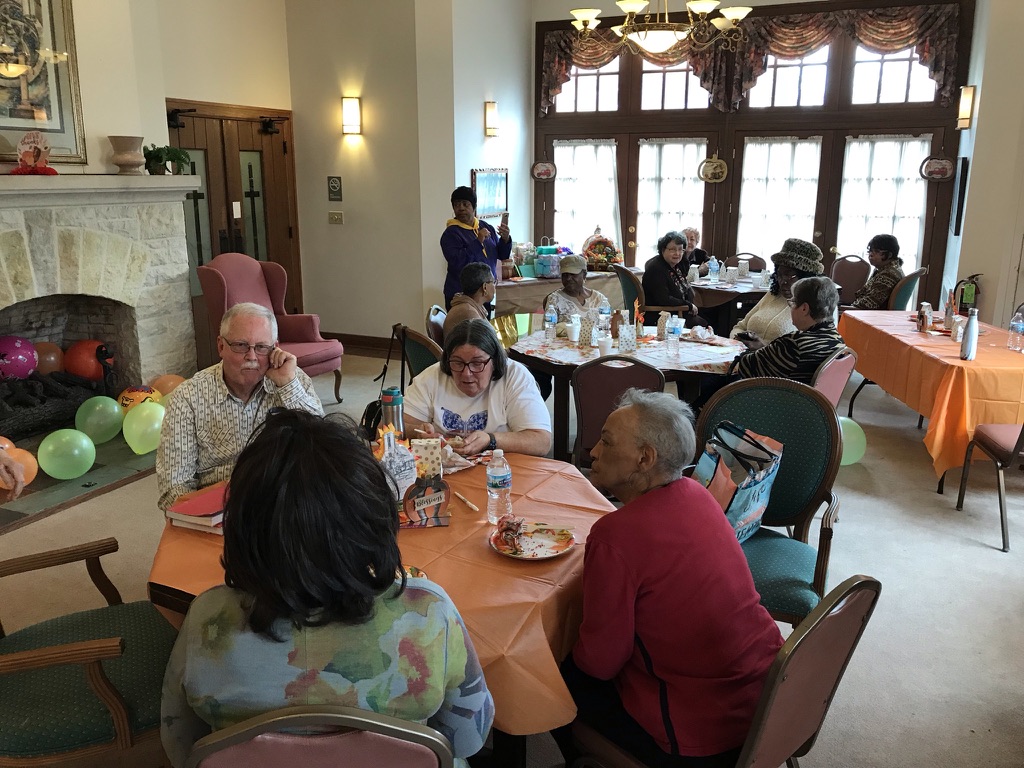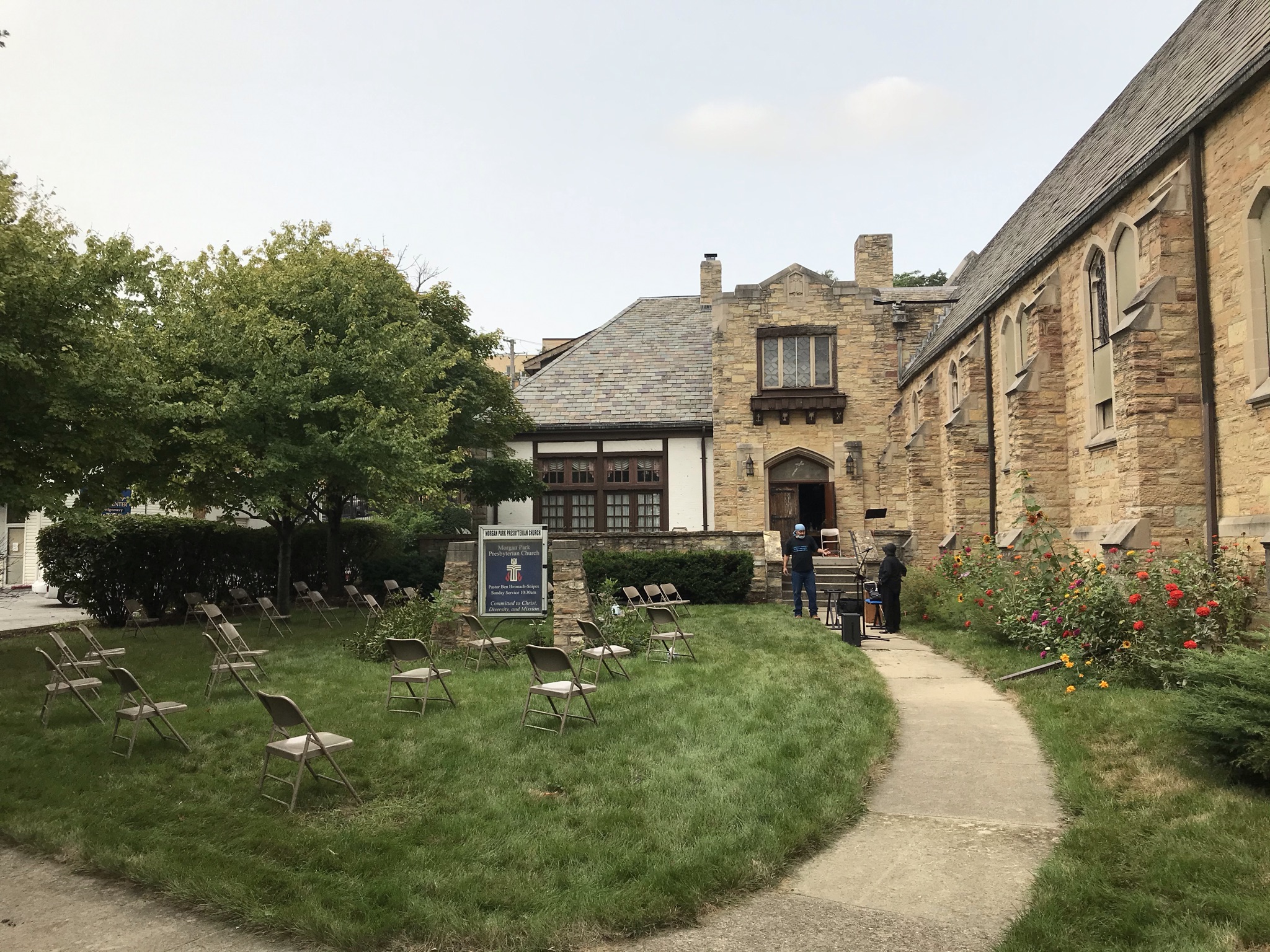 Library
This 800 square foot class room space can seat 30 with tables and cushioned chairs.  Group meetings and classes fit well in this space that provides a white board for added communication.  This room is located in the education wing that is handicap accessible and includes air conditioning.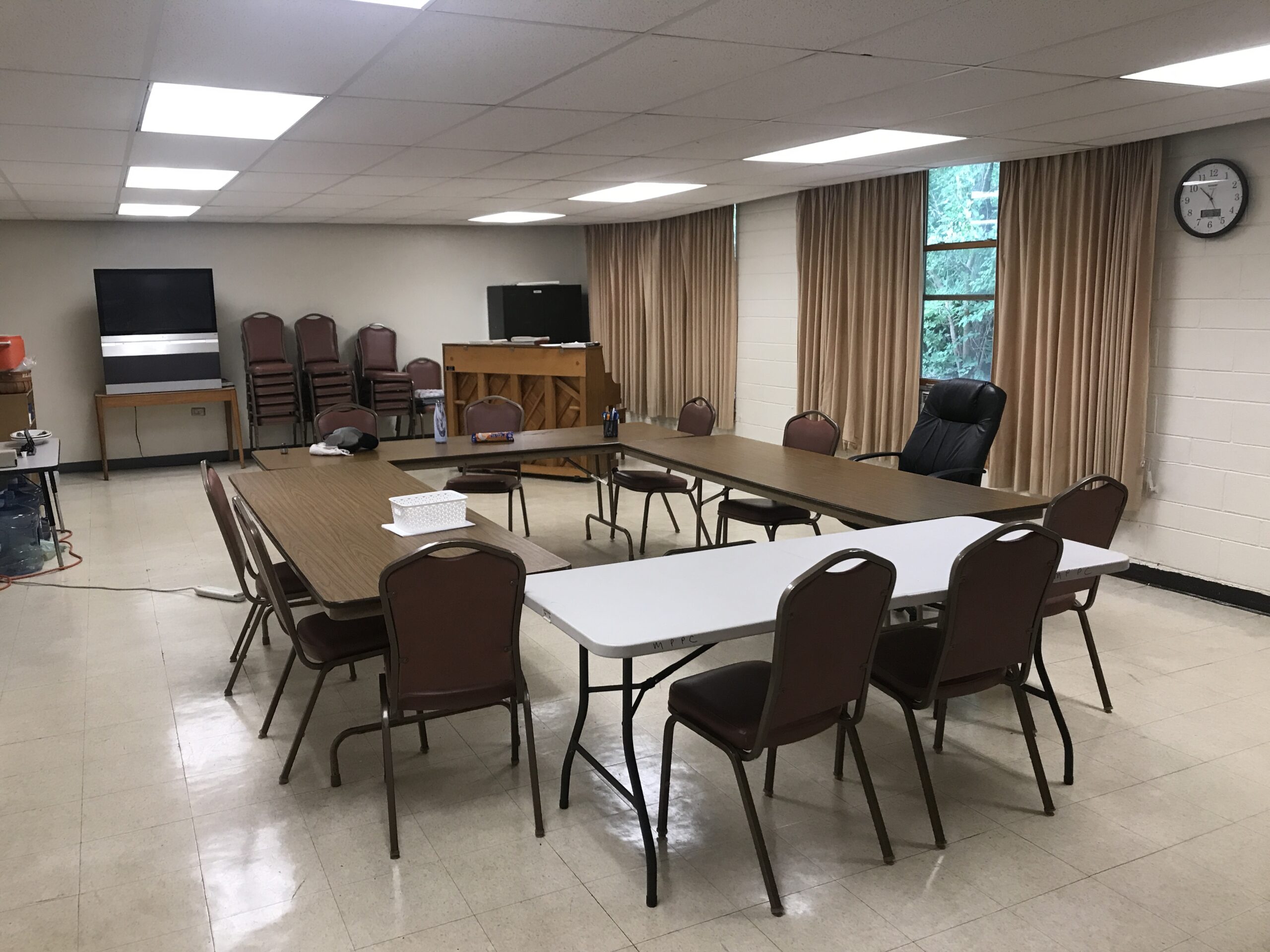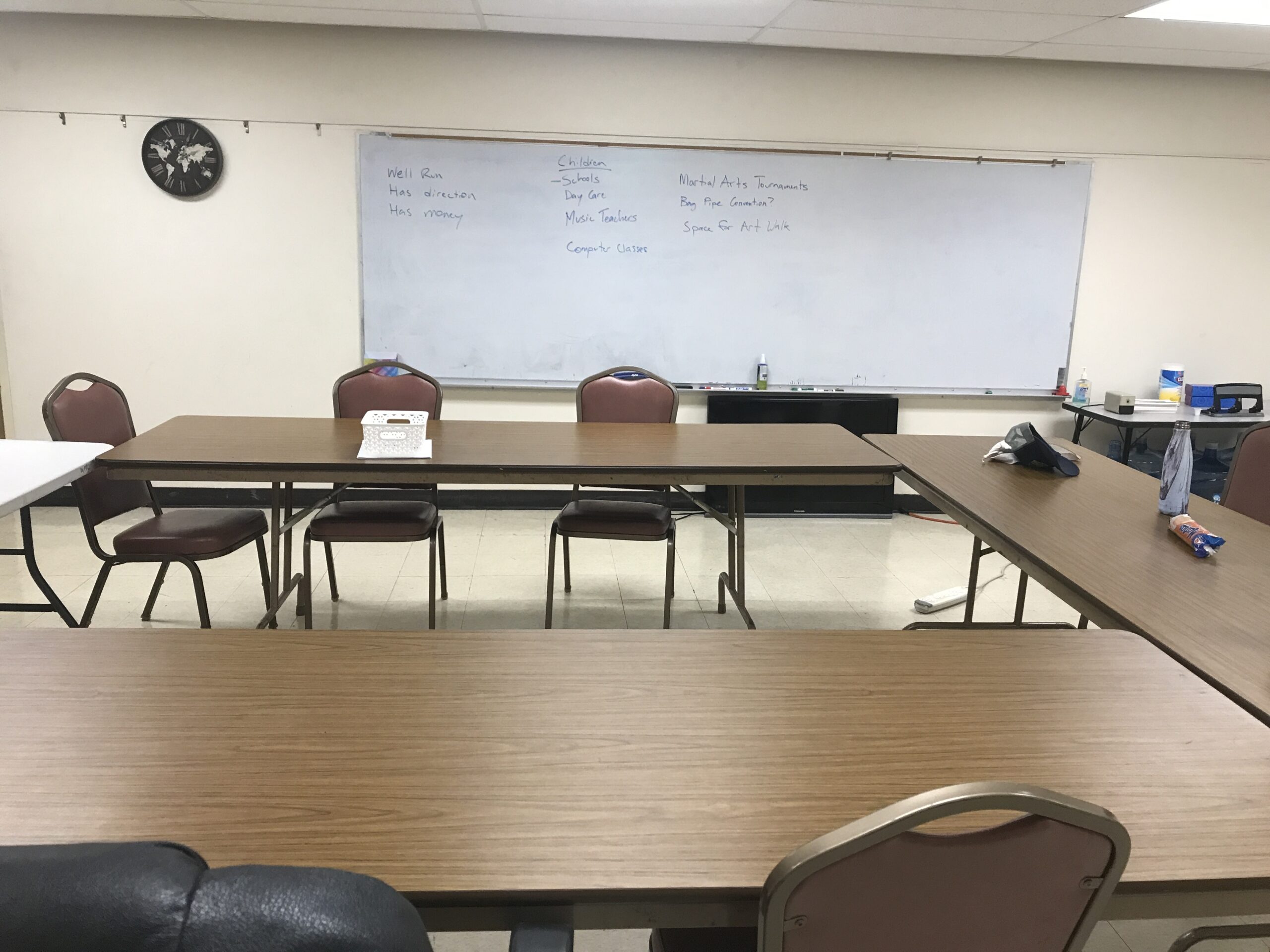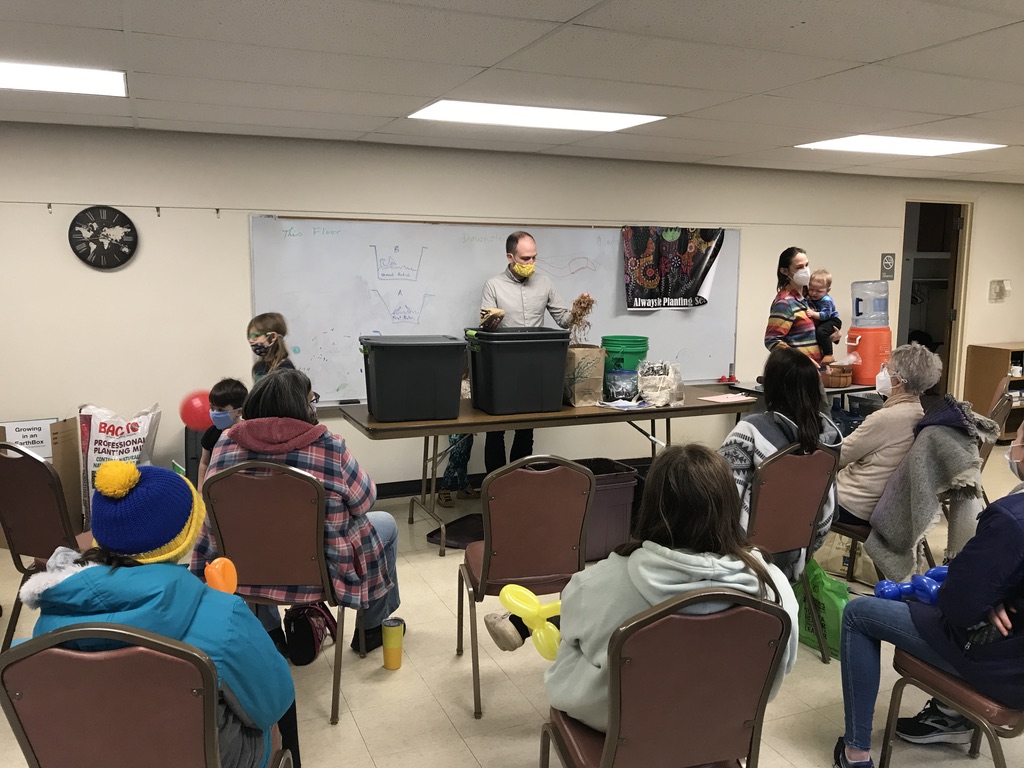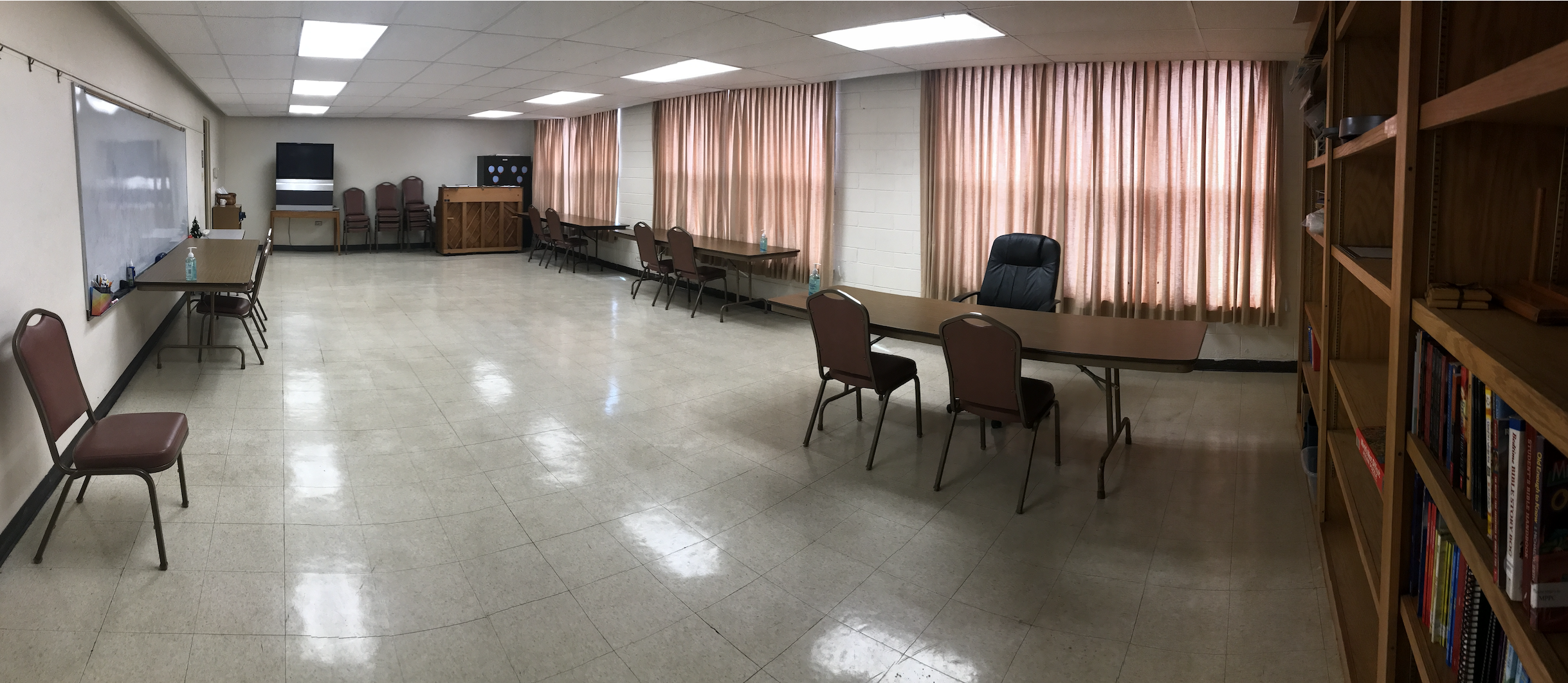 Classroom
This 1200 square foot classroom can be broken up into several spaces for any activity.  White boards are available for communication and tables and chairs can be set up as requested. This room is located in the education wing that is handicap accessible and includes air conditioning.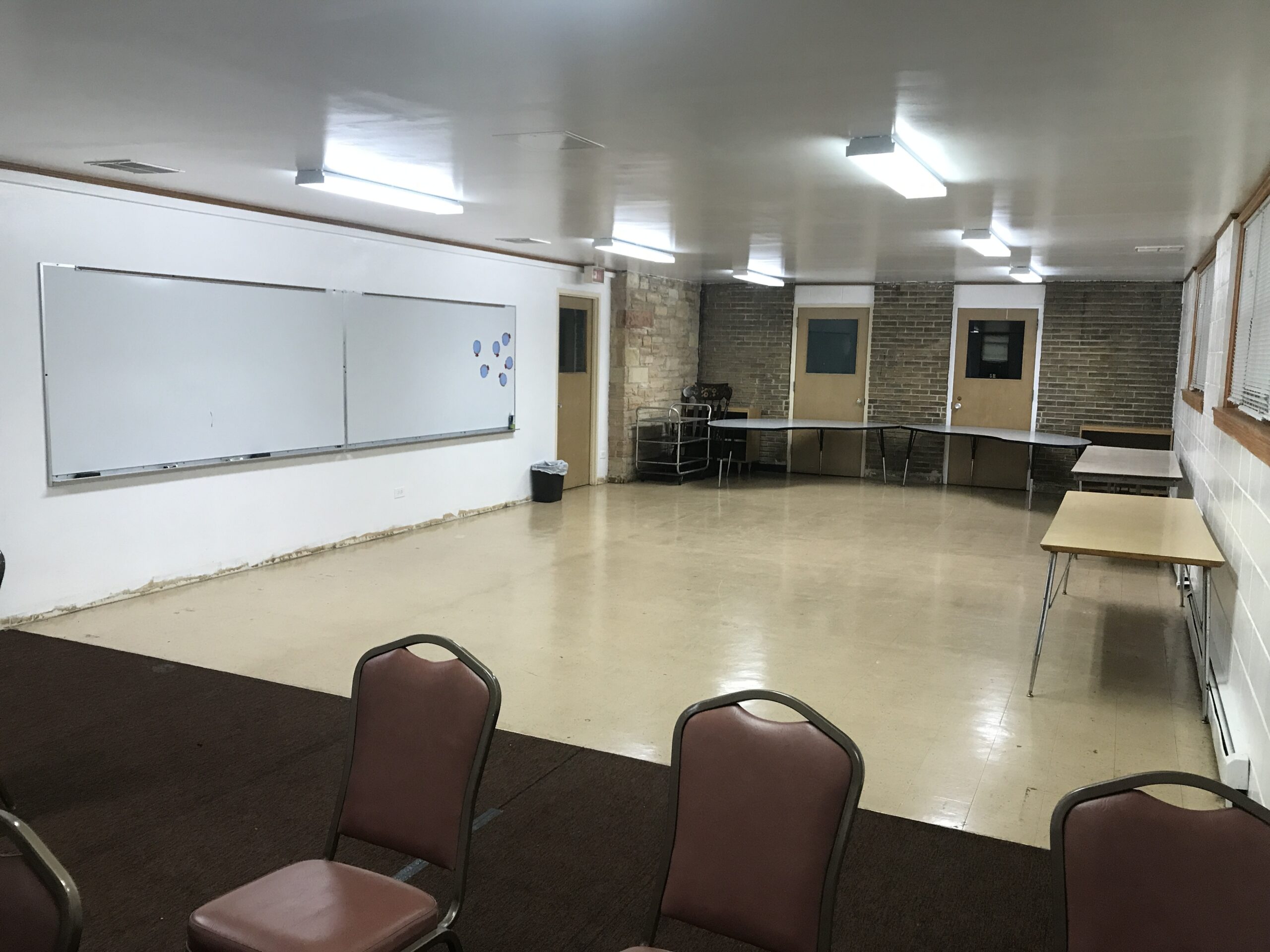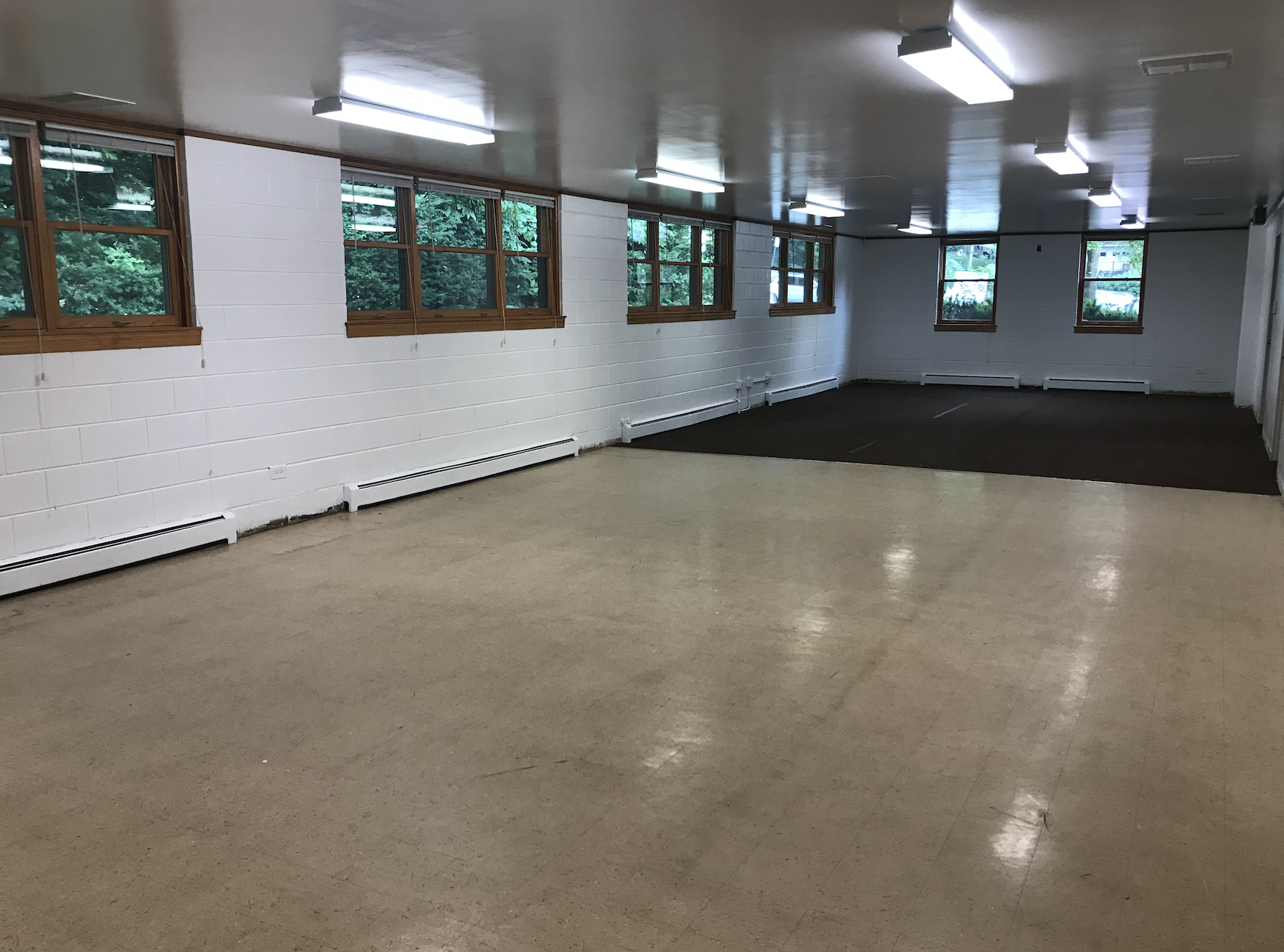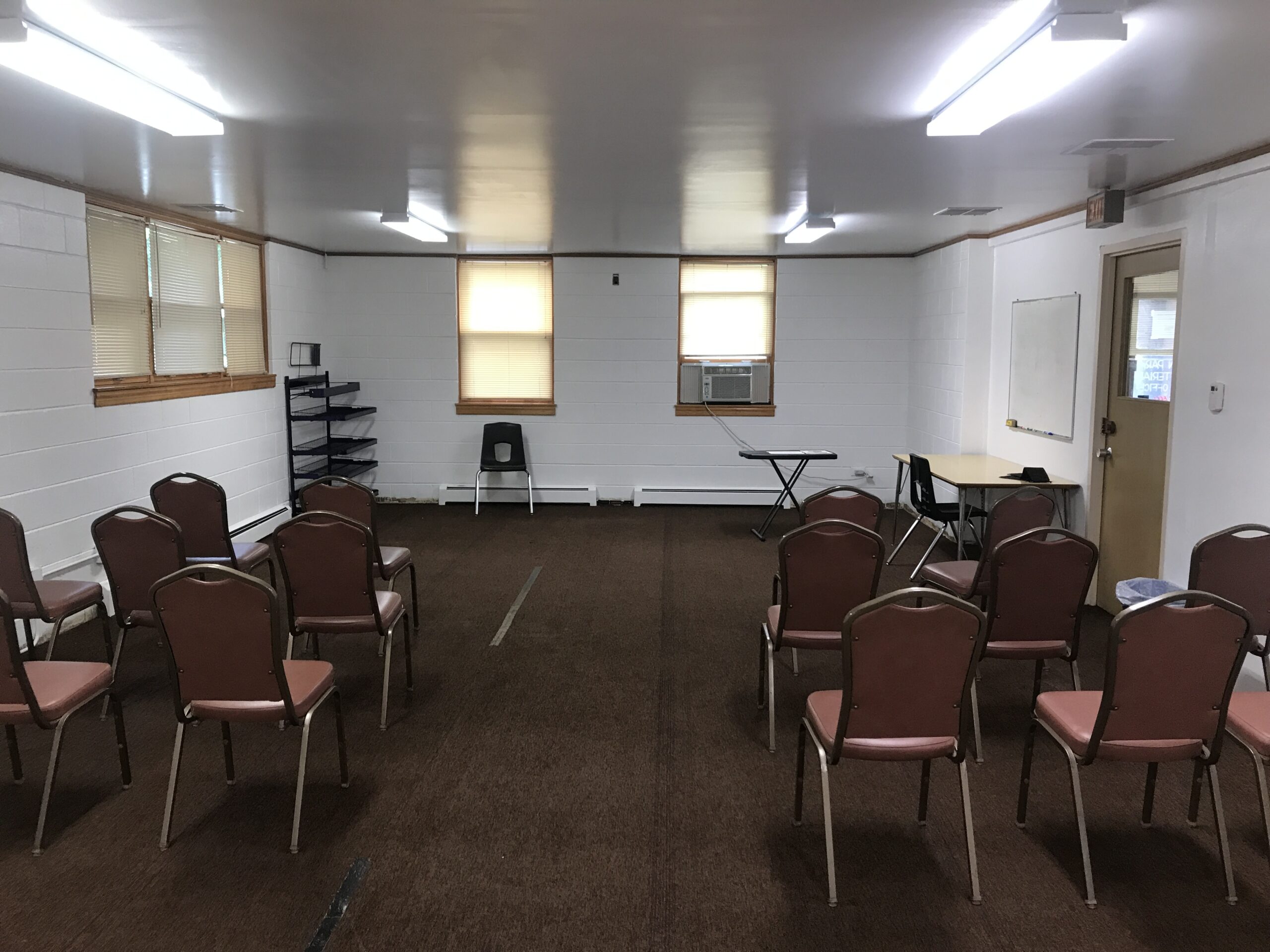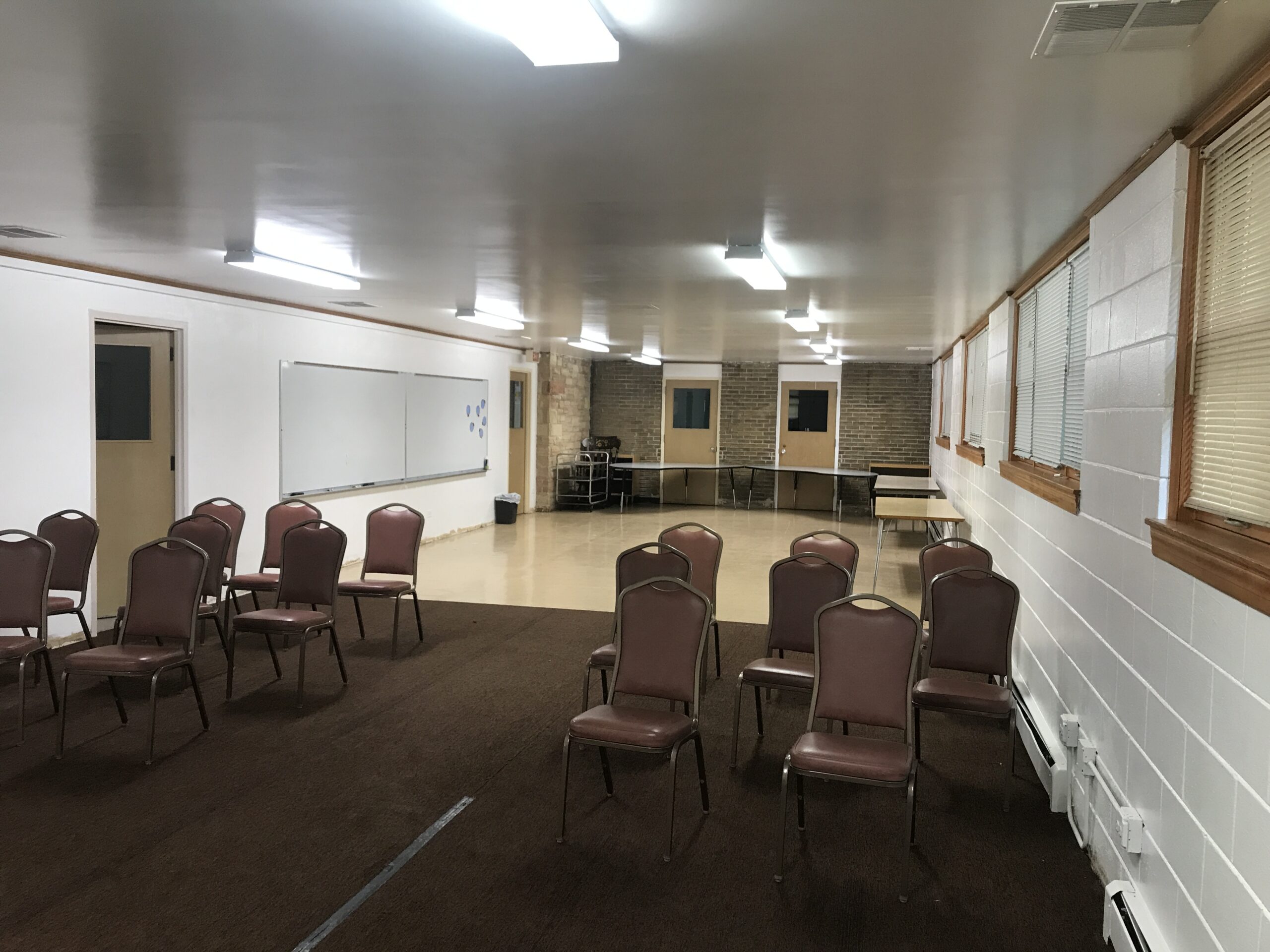 Sanctuary
This 3000 square foot sanctuary provides pew seating for 200, chancel area for choir, a pulpit and lectern. The room includes sound system and has live streaming capability when run by church leadership.  A chair lift allows access up the stairs from the parking lot. No air conditioning.