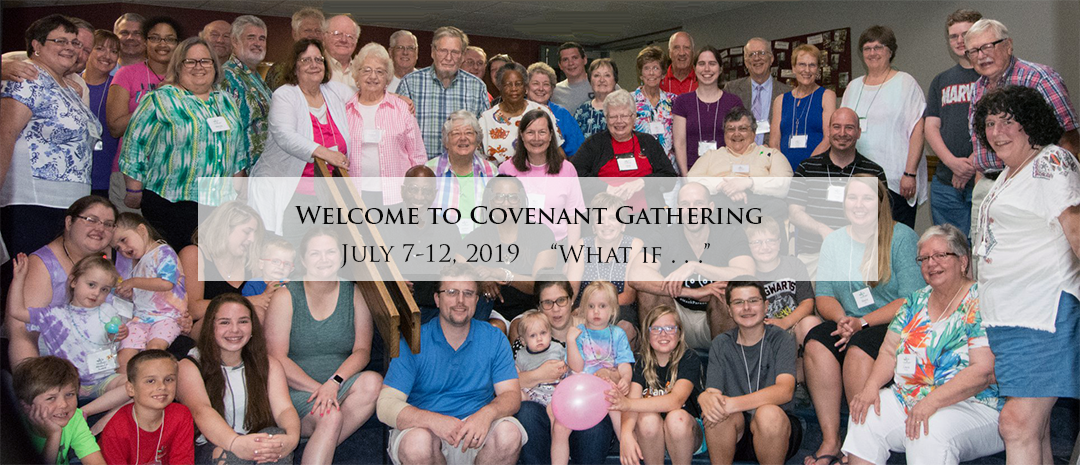 What to Expect at Covenant Gathering
Morgan Park Presbyterian has sent members to this powerful week of spiritual growth, learning and fun for many years, but this will be the first year that we organize it as an all-church event!  We hope you will join our group as we experience this program together.  In addition to driving together to the Geneva Center Camp and Conference Center, we will also take time as a church community to reflect on our experience together.
When: July 8th-12th
Travel: Leave MPPC with Caravan and return together.
Where: Geneva Center Camp and Conference Center
Morning: Each day at Covenant Gathering will be rich for everyone in your family (children, teens and adults). Each day includes worship, study, fellowship and time to enjoy the outdoors with a caring community of faith. Our schedule makes it easy to take two of the offered classes during the week. Most regular classes - with some exceptions - will meet in the morning.  See Class Schedule.
Afternoon: "Afternoon Activities" will offer short classes in a different mode. Attendees asked us to make time for them to take advantage of all the talented, diverse people and interests gathered together. These one- or two-time "drop-in" classes may include short Bible studies, Q&A with some of our teachers, nature study, photography, bird watching, arts and crafts or other ideas as they crop up. Our youngest family members will special care and programming to let parents and youth participate.
Evening: Group worship will begin each day and crown each evening, affirming and celebrating our praise and love for our Creator and Redeemer, and joining us together in our faith community.
Other times offer opportunities for mission projects and community activities, or just enjoying the wonderful grounds. Evenings bring time for intergenerational projects and programs, such as campfires, a talent show, Bible gatherings, movie night and nature study. Each summer we try to make particular connection with mission of the broader church, as well.
How to Register
To register for this program, children and adults need to register below (so you can be included in our church caravan) AND register on the Covenant Gathering website (to hold your room and meals for the retreat).  Click here to register on Covenant Gathering Website.
Scholarships
We are applying for funding to send anyone who needs financial support in order to attend. The costs for each attendee are listed below registration on this page.
Early Bird discount until June 10
Postmark After June 10
Quantity
Total
Adult (10+) shared room
$410.00 returner

$348.50 first timer

$435 returner

$369.75 first timer

Adult (10+)
Single room (if available)
$520.00 each
$545 each
Child age 3-9
$205.00  returner

$174.25 first timer

$230 returner

$195.50 first timer

Child age Birth-2
$105.00 returner

$89.25 first timer

$130 returner

$110.50 first timer

Maximum fee per IMMEDIATE* family
$1300
Donation to help with expenses
Subtotal  A  $
At least 50% is due at registration and the rest by June 24.
*Immediate family is parents/guardians and their own children.