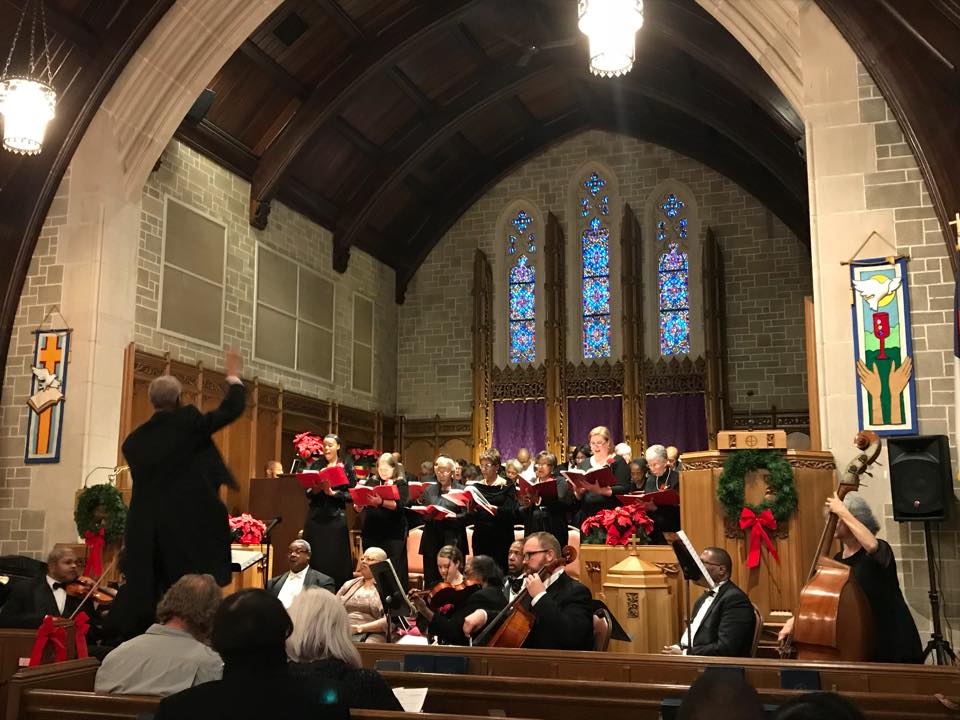 Watch our 2017 Performance
Missed the concert? Watch from where you are! Listen to the performance  now and make a donation in honor of this special event by clicking here.

Handel's Messiah
Each year, we enter the holiday season by celebrating the musical triumph of Handel's Messiah - bringing this professional performance to Chicago's South Side.
Maestro Charles T. Hayes conducted this epic performance, joined by Rae-Myra Hillard as Soprano, Allison Selby Cook as Alto, Jeffery Burish as Tenor, and Arthur D. Griffin, Jr. as Bass. An orchestra coordinated by David Howard, joined by Yvonne Lindsey as pianist, and D. Josiah Montgomery as organist, will accompany this musical masterpiece. Our choir was joined by the Classic Act Ensemble and the Chatham Choral Ensemble to lead the chorus in this epic rendition.
Join us in 2018!
If you would like to participate in the choir or attend our 2018 performance, please contact us for more information!
Be Part of the Performance!
There are many ways to be part of this special musical tradition!
You can put an advertisement for your business or organization in the program.
You can be a singer in the choir.
You can help behind the scenes.
Please contact us if you are interested in any of these special ways to be part of Morgan Park Presbyterian's performance of Handel's Messiah.