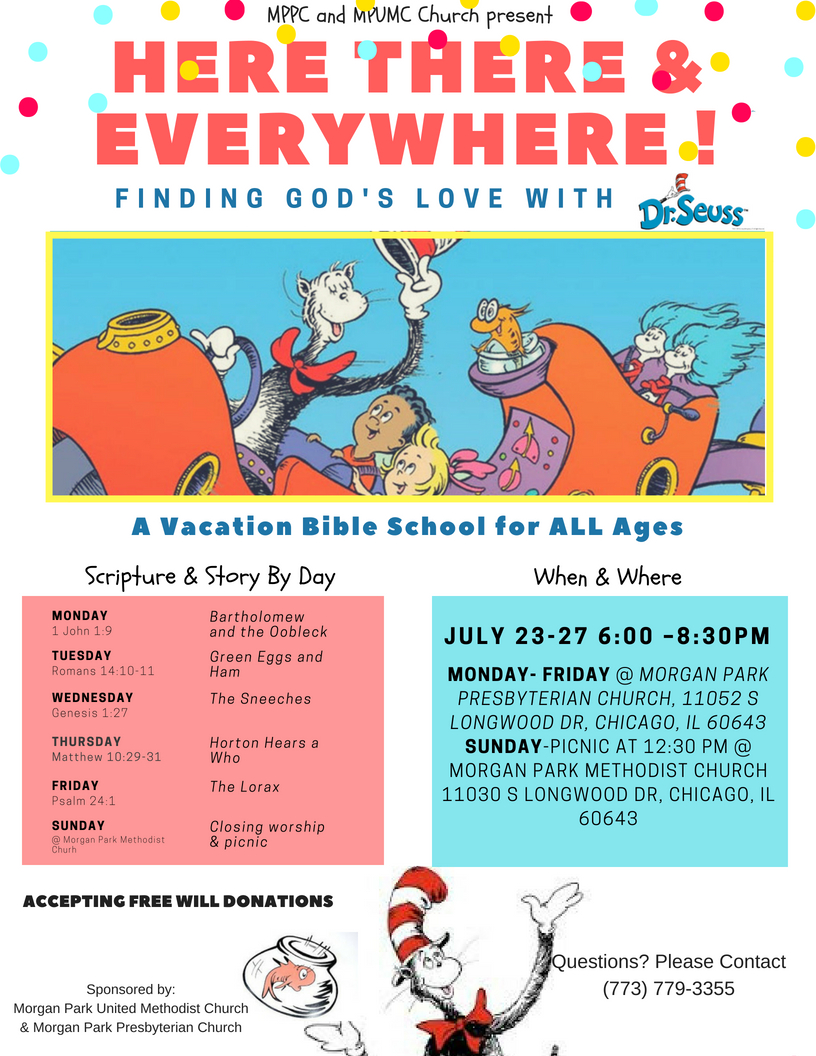 Get involved in VBS
This summer, Morgan Park Presbyterian & Morgan Park United Methodist Churches are leading a multi-generational VBS for children and adults!  This partnership came out of our collaborative Safe Corner Sunday School program.
Our Vacation Bible School will run from Monday, July 23rd to Friday July 27th at Morgan Park Presbyterian Church. We will begin with dinner as a community at 6:00pm each night and then break out into age groups to learn about God through the stories of Dr. Seuss. Adults are welcome to join their children as a leader or attend the adult class during the same time each night.
On Sunday July 29th, we will gather for worship and a picnic at Morgan Park United Methodist Church.
You can come as a family and find ways to participate for each age group.
Register today! Scroll down to complete the easy to use registration for each participant.  Click on the contact button to the right if you have any questions.